"As you can see, the gaming market in Asian countries is growing very fast, and Ubisoft wants to take its place both in China and in the rest of Asia. And yes, our key projects already show excellent growth there, which is very important for us, as this region can be called the key for the future of the company ", – Yves Guillemot in an official interview, which took place already after the fact, is expressed even less emotionally than with informal communication in Shanghai, where he was amazed at the pace with which the Chinese market is growing in recent years.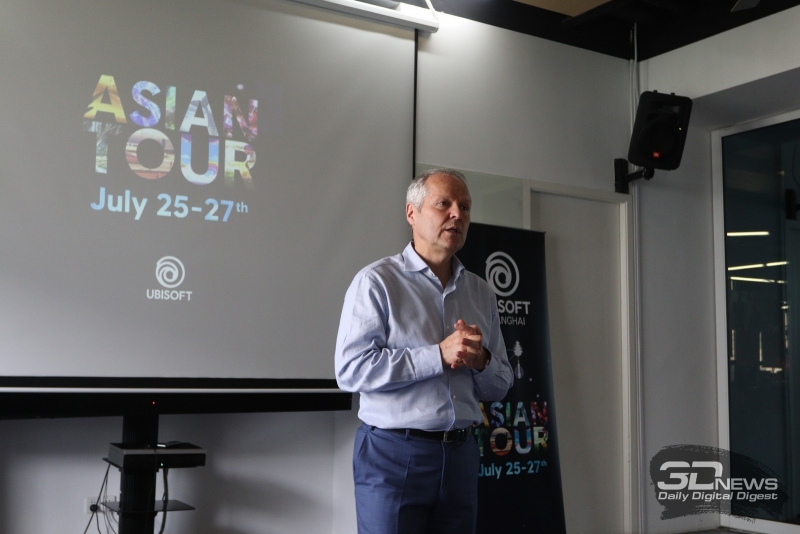 The Ubisoft division in Shanghai has already turned 21 years old (yes, the French played a huge lead, opening the studio there in 1996), and despite the fact that the real industry in China is picking up only now, the company has to This turn of events was ready. This division, originally created as a studio-assistant for racing games Ubisoft, ported the first Splinter Cell on the Xbox and performed the most different work for the "big" games Ubisoft, now became the most important in the mobile direction.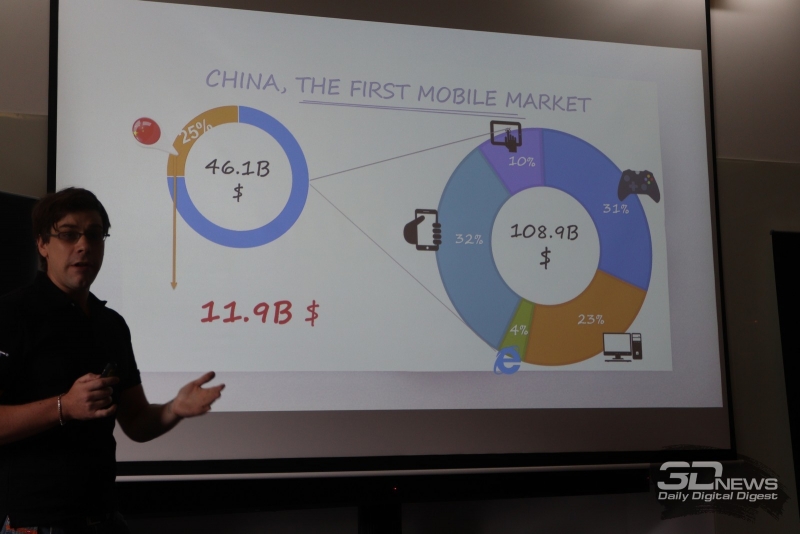 " Creed There are no translations available. and Heroes 3 have already entered the market and, we think, will quickly gain momentum; we are actively working in conjunction with KetchApp Games creating new shareware games. The mobile games industry is important for us, and we want Ubisoft to become a great player on this field ", the legends of console and PC games were not in vain talking about the contribution to" small forms ". It's all in the same China: now mobile games bring Ubisoft only 10% of global profits, but given the size of the market and the popularity in the Middle Kingdom of shareware games (already this segment brings the company more money in China than in the US) The French will only invest more in this area. Including through cooperation with local developers who are licensed to Assassin's Creed and Might and Magic, as well as Rabbids, Hungry Shark and many others.
Chinese, by the way, by their preferences may seem to us very "native" – ​​in addition to the craving for mobile shareware games (this is, as you know, the most important industry for domestic developers), there is also a nostalgic smile that evokes a love for Heroes of Might and Magic. For many Chinese gamers, as for us, the third "Heroes" turned out to be the most important game of youth, which until now remains not only a recognizable brand, but also brilliantly sold. In Europe and the United States, this turn-based strategy is already half-forgotten.